Canadian Bikepacking
Events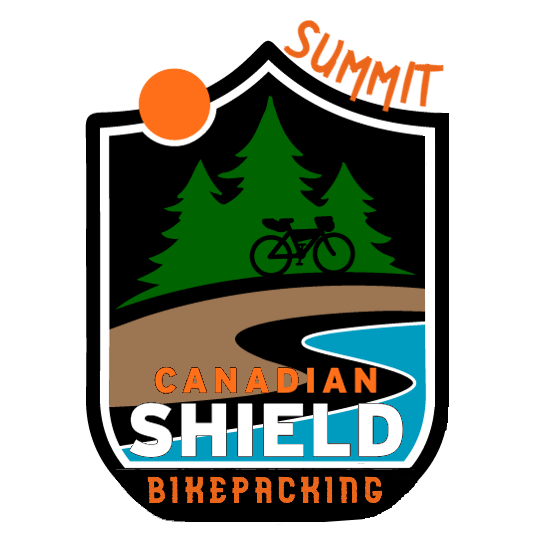 Canadian Shield Bikepacking Summit
The Canadian Shield Bikepacking Summit is an opportunity for bikepackers to gather with like-minded people and share in their passion for adventure, riding bikes and spending time in the wilderness. This weekend event will include group rides, bikepacking related presentations, a chance to make new friends and door prizes.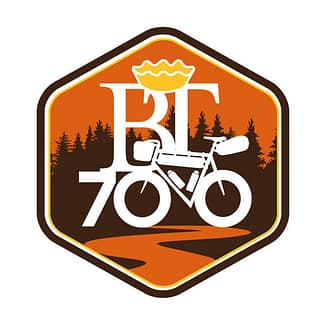 Situated in Southwestern Ontario, the BT 700 is a 760 km loop in southwestern Ontario designed for any rider who revels in unpaved backcountry roads, testy climbs and trails through thick forests. The route as a whole is designed to be an adventure cycling route, mainly using unsurfaced riding surfaces, that bundles southern Ontario's greatest hits into one neat package. Are you ready to join the butter tart fellowship? 
The BC Epic follows a 1000km route with 11,000 meters in elevation. It traverses South Central BC starting in Merrit and ending in Fernie mostly along the Trans Canada Trail. The route is about 80% off road on mostly old decommissioned rail grades, with a few sections of challenging singletrack and the rest mostly rough gravel forest service road and about 100km paved. It is spectacular ride crossing through a great diversity of terrain and ecosystems with remarkable scenery, trestles hundreds of feet high and multiple tunnels (longest almost a kilometer!) along the bed of some of the most expensive railway ever laid through the mountains. Take on the challenge and ride the Epic!
​It's likely the toughest 500+ km route that you'll find while still being called gravel grinding or bike packing… both names being used loosely in this case. And we're proud of that. You want a bit more straight forward with shorter distance? Check out our Dumbo Course. 
We'd appreciate it if you shared this with your riding chums. The beauty available for your eyes and other senses along this course is tough to beat.
The Log Driver's Waltz is an 800 kilometre, multi-day cycling route that traverses a large variety of terrain in the Ottawa Valley and Outaouais regions of Ontario and Quebec and passes through Ottawa, Canada's national capital, with its World Heritage Site the Rideau Canal. Come and find yourself immersed in the endless network of lonely backcountry gravel and dirt roads, forested paths and charming towns. It's easy to see why this area of Canada has emerged as a bikepacking hot spot.
This is a fully self supported bike packing event. The route is over 80% gravel. It will be run similar to events such as the Tour Divide and other long distance self supported rides. The grand depart for 2022 will take place in Canmore Alberta and will offer two separate distances of loops. 
Canadian Shield Bikepacking Route
The Canadian Shield Bikepacking Route is a bikepacking route unlike any other in the region. At 1300km in length and with nearly 17,000 metres of climbing, there is no other route that can provide the same amount of challenge. This route will take you through, over and across some of the most rugged and beautiful parts of Western Quebec. With the vast majority of the route being unpaved, this route takes you over hills and mountains, around beautiful hard to reach lakes, on some of the best rail trail in the region and along backcountry roads that are for the most part free of traffic.