The stories behind my partners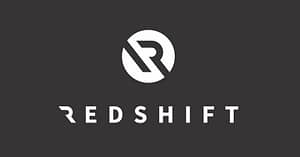 Use code BTA15 at checkout for an instant 15% off your purchase
I have been using RedShift Sports products since I first purchased my gravel bike in 2020, as it came with the Shockstop suspension stem and I added the Dual-position seatpost. After a year of riding them and not being able to imagine life without these two amazing pieces of gear, I reached out to Alex at RedShift Sports and they offered to partner up with me.
This partnership has been a true blessing and I can say without a doubt that they make some amazing products. I can't guarantee you will love everything they make, but I have a pretty good feeling you will.
Chiru Bikes started in 2009 as a company focussed on creating the best endurance bikes possible. Having first heard of them in 2012 while living in Malaysia, they were always a company I kept my eye on.
After reaching out to Chiru and discussing things with the company owner, I'm very pleased to announce that Chiru will be supporting me in my bikepacking adventures and will also be coming on as one of the main partners of the Bike Tour Adventures Podcast and Bikepack Adventures website.
Use code BTAPOD10 at checkout for an instant 10% off your purchase
In the summer of 2021 I was fortunate enough to borrow the Restrap Race Saddle Bag and Race Aero Bar Bag. After about 1800km of testing in race conditions, I was sold on the company and their products.
I'm extremely pleased that Restrap has decided to support me in my bikepacking adventures this year and to be a part of the Bikepack Adventures project.
Thank you so much guys. 
Brockton Cyclery is one of Canada's pre-eminent bike shops when it come to bike touring and bikepacking. They are also the distributors of some of the most popular brands in this cycling category, with products from companies such as Surly, Salsa, Curve, KLite, Velo Orange, Six Moon Designs and so much more.
As the owner was already a listener of the podcast and having previously established a relationship by interviewing one of their employees, Theo Kelsey-Verdeccia, I was very excited when Brockton Cyclery agreed to collaborate with myself, the Bike Tour Adventures podcast and Bikepack Adventures.
Use code BTA10 at checkout for an instant 10% off your purchase
Raceday Fuel is one of the newest partner of the Bike Tour Adventures podcast and Bikepack Adventures website. Raceday is a Canadian distributor of sports nutrition products and I am very happy to have the chance to work in collaboration with them. 
They distribute many products you are sure to know, such as Brix, Nuun, Untapped and Scratch Labs, as well as other sport related products such as DZ Nutz chamois creme and Thinksport sunscreen. 
I'm looking forward to trying some new flavours of their excellent products.
Panorama Cycles is an independent bicycle company based in Canada, dedicated to backcountry cyclists, those who prefer gravel, snow and off-road trails.
Launching their first fatbike in 2016, Panorama has developed a name for themselves in the N. American market as a company focused on creating quality bikes with the aim of environmental sustainability.
I am pleased to be using a Panorama Chic-Chocs fatbike for the 2023 season and to get out and explore my region at a different pace and in a different way.